The scope of the contract is overland shipment of casthouse products from the Norwegian smelters at Husnes, Høyanger, Karmøy, Sunndal and Årdal to Hydro customers mainly in Nordic countries.
In addition serve on demand needs to Baltic and continental Europe. Total volume is estimated to approx. 40-50 000 Tons annually.
We are proud of announcing this business award with Hydro , says Managing Director Projects & Special, Georg Skivik Moltu in ColliCare. We look forward to develop the partnership with Hydro focusing on HSE, risk management, transport lead time, continuously improvements and sustainable and cost effective solutions. It will be a challenging task, however our dedicated team has great knowledge of implementing new businesses ,and we are sure this will be a favorable partnership for both Hydro and ColliCare in a long term says Mr Moltu. Operational Manager, Mr Kjetil Nerland, will manage the operational tasks in close cooperation with Hydro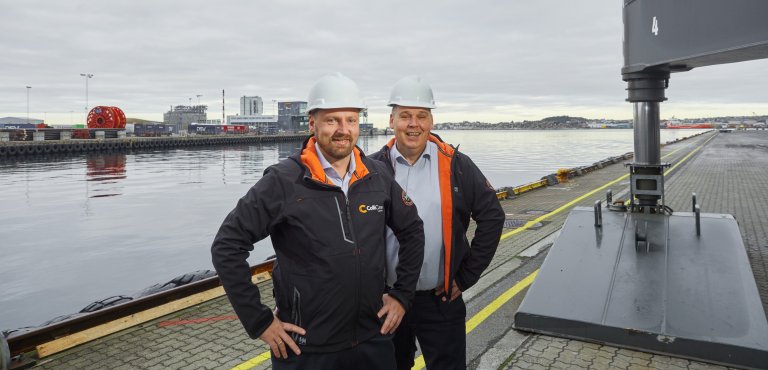 Photo: Kjetil Nerland operational manager and Georg S Moltu Managing Director


About Hydro
Hydro is a fully integrated aluminium company with 35,000 employees in 40 countries on all continents, combining local expertise, worldwide reach and unmatched capabilities in R&D. In addition to production of primary aluminium, rolled and extruded products and recycling, Hydro is present within all market segments for aluminium, with sales and trading activities throughout the value chain serving more than 30,000 customers. Based in Norway and rooted in more than a century of experience in renewable energy, technology and innovation, Hydro is committed to strengthening the viability of its customers and communities, shaping a sustainable future through innovative aluminium solutions.
About ColliCare Logistics;
ColliCare is an innovative logistics provider of a complete range of services within sea-, road-, distribution, rail- and air freight, 3PL, storage and special and projects. ColliCare has more than 400 employees, with own subsidiaries in Norway, Sweden, Finland, Denmark, Netherlands, Italy, Turkey, Lithuania, India and China. ColliCare's vision is enhance customers' competitiveness through innovative and integrated logistics services of high quality and flexibility.